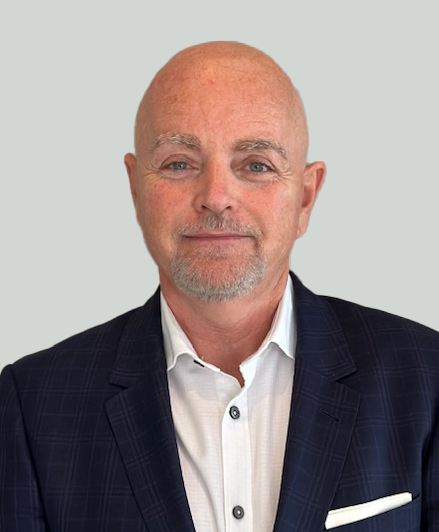 Glenn Jessome
President and CEO (B.Sc., JD, MBA)
Glenn is the founding shareholder of Silver Tiger Metals Inc. and he oversaw the listing of the Company on the TSXV. Glenn is a securities lawyer with 25 years of resource sector capital markets experience and he currently serves as a member of the TSXV National Advisory Committee. Glenn is Corporate Secretary and a founding shareholder of Gogold Resources Inc., another company for which he oversaw the listing on the TSX. Glenn received his Law Degree and MBA from Dalhousie University in Halifax, Nova Scotia and holds a Science Degree from Saint Francis Xavier University in Antigonish, Nova Scotia.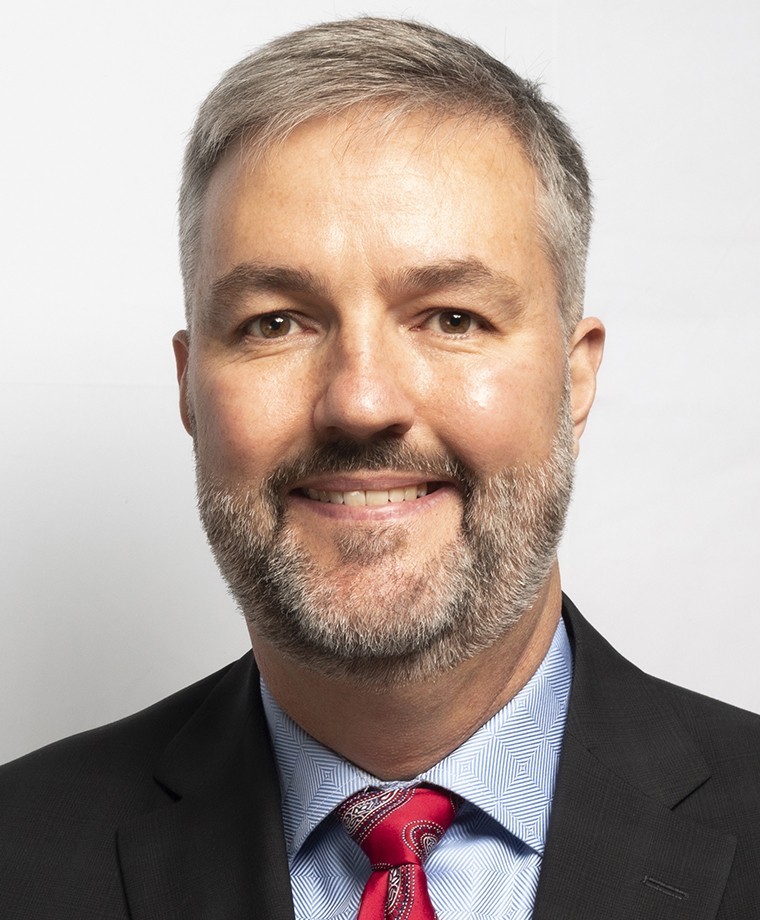 Keith Abriel
CFO and Corporate Secretary (CPA, CA, CFA)
Keith a seasoned financial executive, known for bringing a practical, tenacious and entrepreneurial approach to senior financial leadership roles. Keith's 25 years' experience includes serving as Chief Financial Officer of several publicly traded and venture backed companies, including DHX Media Ltd (NASDAQ, TSX) and a number of mining and exploration companies, including Linear Gold Corp., Ucore Uranium Inc and Stockport Exploration Inc. Keith has raised over a billion dollars of capital for public and venture-backed companies and has extensive international M&A experience. Keith also spent 9 years with PwC and holds a Bachelor of Commerce (Cum Laude) from Saint Mary's University in Halifax Nova Scotia.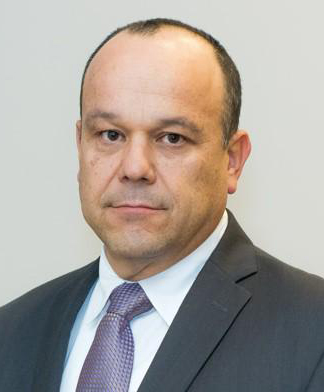 Francisco Albelais
Vice President of Operations (Mining Engineer)
Mr. Francisco Albelais, is a Mining Engineer who has more than 25 years' experience building, commissioning, and operating open pit and underground mines in Mexico. Mr. Albelais has worked on mining projects in Mexico on both the consulting and company sides during his career. He worked for Kappes Cassiday & Associates (KCA) from 2005 to 2012. At KCA, Mr. Albelais worked on the start up and commissioning of the Ocampo Project, the Los Filos Project, the Pinos Altos Project, the El Castillo Mine, the Mascota Project and the La Colorada Mine. Mr. Albelais joined Argonaut Gold as General Manager in 2012 where he was responsible for the permitting, construction, and operation of the El Castillo Mine and the San Augustin Mine. From 2018 to 2023, Mr. Albelais served as Director of Projects Mexico for Argonaut Gold and had the Cerro del Gallo Project, the San Antonio Project and the Ana Paula Project added to his responsibilities.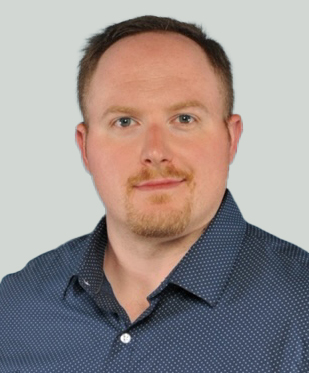 Charles Spath
Vice President of Technical Services (P.GEO)
Joining Mr. Albelais is Mr. Charles Spath, assuming the role of Vice-President of Technical Services. Mr. Spath has an extensive background in resource evaluation, resource modeling, project management, and technical oversight. Mr. Spath is a Professional Geologist and Qualified Person with 10 years of international experience in the exploration, delineation, and production of Ag-Au Epithermal, Ag-Zn-Cu-Pb VMS, Au Carlin, Ni-Cu-PGE Magmatic Sulfide, and PGE Layered Intrusion-type deposits. Mr. Spath specializes in resource estimation, geological modelling, geostatistics, and database and drill program management. In addition, having been employed as a senior-level geologist for Hecla, Newmont and Vale, he has a well-grounded exploration and mining background with the management of multimillion dollar underground and surface drilling campaigns from greenfield stage to full production.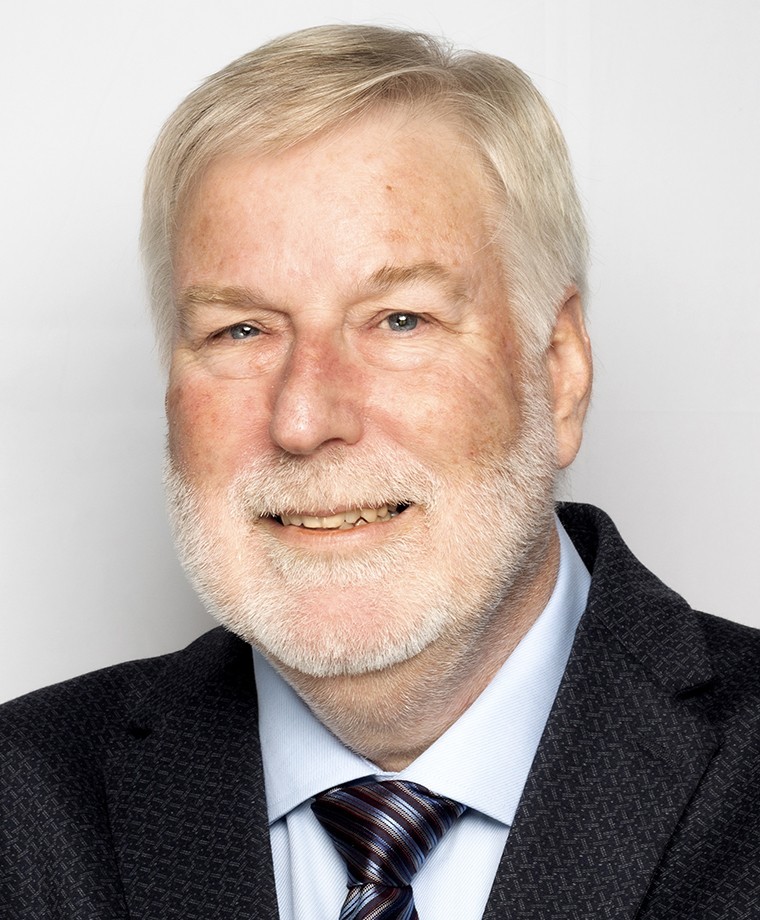 David Duncan
Vice President Exploration (P.GEO)
Dave is a geologist with more than 40 years' experience having worked with Algoma Ore, Kidd Creek Mines, Falconbridge, WMC and Etruscan (now Endeavour Mining). His career has taken him to numerous exploration environments around the globe, searching for and developing deposits of silver and gold. Dave is a founding shareholder of Silver Tiger. In Mexico, Mr. Duncan has in recent years worked on Gogold Resources' Santa Gertrudis and Los Ricos projects. Dave was a founding member and Director of the Nova Scotia Chamber of Mineral Resources. Dave received a Bachelor of Science Degree in Geology from Acadia University in 1979 and is a Registered Professional Geoscientist with the Professional Engineers and Geoscientists of Newfoundland and Labrador.
© 2023 Silver Tiger Metals Inc.|TSXV:SLVR, OTCQX:SLVTF|Disclaimer
Disclaimer:
User Agreement
The following terms and conditions, along with all other terms and legal notices located on this https://silvertigermetals.com website (collectively, "Terms"), govern your use of this https://silvertigermetals.com website (the "Website"). If you do not understand and agree to be bound by all Terms, do not use this Website. Your use of this Website at any time constitutes a binding agreement by you to abide by these Terms.
Certain material found on this Website is protected by copyright. Certain names, graphics, logos, icons, designs, words, titles or phrases on this Website may constitute trade names, trademarks or service marks of Silver Tiger Metals Inc. ("Silver Tiger") or other entities. Trademarks may be registered in Canada and in other countries, as applicable. The display of trademarks on pages at this Website does not imply that a licence of any kind has been granted.
Although care has been taken in preparing and maintaining the information and materials contained on this Website, they are provided on an "as is" basis, without warranty of any kind, either express or implied, with respect to the accuracy or completeness of the information and Silver Tiger does not assume any responsibility or liability whatsoever for publishing them herein. In using this Website, you agree that Silver Tiger shall not be liable for any damages whatsoever (including indirect, incidental, special, punitive or consequential damages and loss of profits, opportunities or information) arising from (a) your use of or reliance on information contained on this Website; (b) any inaccuracy or omission in such information or failure to keep the information current; (c) use of any third-party web sites linked or referred to in this Website; (d) any delays, inaccuracies or errors in, or in the transmission of, any stock price quotes or historical price data; (e) any Internet software used in connection with this Website or computer viruses or other destructive programs encountered as a result of using this Website; and (f) any other matter connected with the Website, even if Silver Tiger is made aware of the possibility of such claims, damages or losses.
This Website contains links to, or feeds from, sites that Silver Tiger does not maintain. Silver Tiger assumes no responsibility for the contents of third-party sites accessed through links on, or otherwise incorporate in, this Website. Access to or information from such third-party sites is provided for your convenience only. Silver Tiger does not monitor or endorse such third-party sites.
This Website is not to be construed as a form of promotion, an offer to sell securities or as a solicitation to purchase our securities. This Website has been produced as a source of general information only.
Please note that this Website contains "forward-looking information", within the meaning of applicable Canadian securities legislation. Forward-looking information includes, but is not limited to, information with respect to our plans respecting our mineral projects and our other key mineral properties and the ability to secure and maintain required permits for such projects and properties, exploration expenditures and activities and the possible success of such exploration activities, the estimation of mineral reserves and resources, the realization of mineral estimates, the timing and amount of estimated future production, costs of production, capital expenditures, costs and timing of the development of new deposits, mineral pricing, mine life projections, the availability of third-party concentrate, business and acquisition strategies and the timing and possible outcome of pending litigation. Often, but not always, forward-looking information can be identified by the use of words like "plans", "expects", "estimates", "forecasts", "intends", "understands", "anticipates", and similar expressions. Forward-looking information is based on the opinions and estimates of management as of the date such information is provided and is subject to known and unknown risks, uncertainties and other factors that may cause our actual results, level of activity, performance or achievements to be materially different from those expressed or implied by such forward-looking information, including risks associated with the mining industry such as economic factors (including future commodity prices, currency fluctuations and energy prices), failure of plant, equipment, processes and transportation services to operate as anticipated, dependence on key personnel and employee relations, environmental risks, government regulation, actual results of current exploration activities, possible variations in ore grade or recovery rates, permitting timelines, capital expenditures, reclamation activities, land titles, and social and political developments and other risks of the mining industry. Although we have attempted to identify important factors that could cause actual results to differ materially from those contained in forward-looking information, there may be other factors that cause results not to be as anticipated, estimated or intended. There can be no assurance that forward-looking information will prove to be accurate, as actual results and future events could differ materially from those anticipated in such information. Accordingly, readers should not place undue reliance on forward-looking information. We do not undertake to update any forward-looking information, except as required by applicable securities laws, or to comment on analyses, expectations or statements made by third parties in respect of us, our financial or operating results or our securities.
Cautionary Note to US Investors
The disclosure on this Website has been prepared in accordance with the requirements of Canadian securities laws, which differ from the requirements of United States securities laws. Disclosure, including scientific or technical information, has been made in accordance with Canadian National Instrument 43-101 -- Standards of Disclosure for Mineral Projects ("NI 43-101"). NI 43-101 is a rule developed by the Canadian Securities Administrators that establishes standards for all public disclosure an issuer makes of scientific and technical information concerning mineral projects. As a result, information contained on this Website containing descriptions of the mineral properties or estimates of mineral reserves or resources of Silver Tiger is not comparable to similar information disclosed by U.S. companies in reports filed with the SEC.
For example, the terms "measured mineral resources", "indicated mineral resources", "inferred mineral resources", "proven mineral reserves" and "probable mineral reserves" are used on this Website to comply with the reporting standards in Canada. While those terms are recognized and required by Canadian regulations, the SEC does not recognize them.
Under the rules and regulations of the SEC set forth in Industry Guide 7, a U.S. company may only disclose estimates of proven and probable mineral reserves, and may not disclose estimates of any classification of mineral resources. In addition, the definitions of proven and probable mineral reserves used in NI 43-101 differ from the definitions in the SEC Industry Guide 7. Under United States standards, mineralization may not be classified as a "reserve" unless the determination has been made that the mineralization could be economically and legally produced or extracted at the time the reserve determination is made. Investors are cautioned not to assume that all or any part of the mineral deposits in these categories will ever be converted into mineral reserves. Any estimate of mineral reserves or resources has a great amount of uncertainty as to its existence, and great uncertainty as to its economic and legal feasibility with estimates of mineral resources having a greater degree of uncertainty. It cannot be assumed that all or any part of measured mineral resources, indicated mineral resources or inferred mineral resources will ever be upgraded to a mineral reserve or mined. Further, in accordance with Canadian rules, estimates of inferred mineral resources cannot form the basis of feasibility or other economic studies. Investors are cautioned not to assume that any part of the reported measured mineral resources, indicated mineral resources, or inferred mineral resources on this Website will ever be classified as a reserve. Disclosure of "contained ounces" is permitted disclosure under Canadian regulations; however, the SEC normally only permits issuers to report mineralization that does not constitute reserves as in place tonnage and grade without reference to unit measures.